Editor's note: This is the first in a series of columns by students studying abroad.
This past weekend, some friends and I drove up to Scotland. Yes, that's correct, a bunch of Americans (and one Aussie) drove on the left side of the road to Scotland.
Note: the driving on the left isn't a big accomplishment for the Aussie, and I was sure to remind him of that while the rest of us thought we were so cool (he tried to brag).
Read more...
MUMBAI: Campuses in the West have for long been wooing young Indians, with education fairs, road shows and special admission campaigns nudging thousands to pick up brochures that give a peek into college life in Europe. While studying in Oxbridge still remains the highest academic aspiration among the youth here, between 2000 and 2009, the number of Indian students in foreign countries has grown by 256% or three-and-a-half times.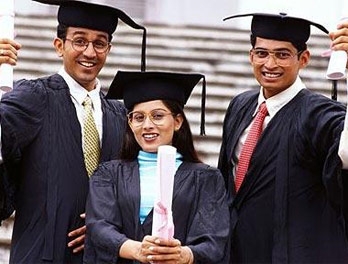 Read more...
Student seeking UK study visa for more than 6 months would now have to submit valid tuberculosis (TB) clearance certificate. 'You do need a TB clearance certificate if you are coming to the UK on a 6 month student visitor visa,' a UK border agency release stated.
Read more...
Kingston University, UK offers Postgraduate Scholarships for Indian applicants for full-time, one-year, master's degree in any subject.
Read more...